Private school closures in Singapore hit record high last year
A record number of private schools shut down last year, continuing the shakedown in a sector that once headlined Singapore's ambition to be an education hub.
Even more are expected to exit the scene this year, as the authorities prepare to enforce new and stricter rules.
Last year, 25 private schools deregistered with the Committee for Private Education (CPE), including big names such as Nanyang Education Institute and M2 Academy, which opened with a bang in Orchard Road just three years ago. In 2015, 17 schools shut down.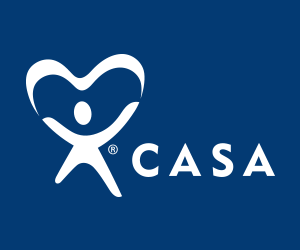 There are 293 registered private schools currently - the first time that the number has dropped below 300 since 2012, when tough new rules weeded out hundreds that could not meet the standards required of them.
The latest bloodletting in the sector means that the plan of building a Global Schoolhouse in Singapore, which aimed to enrol 150,000 foreign students by 2015, has effectively been shelved.
Mr Brandon Lee, director-general (private education) of SkillsFuture Singapore, said the restructuring is inevitable and will continue as the Government shapes the sector to better serve the needs of students and the economy.
He added: "Existing players need to be committed to continuous improvement to make their programmes more industry relevant and robust."
Industry watchers say more may exit the industry in the next few months, as the CPE, which oversees the industry, introduces new measures to better protect students and make information more transparent for them. Among other things, private schools that offer degrees will have to take part in an annual graduate employment survey run by the CPE. Private schools will also require a minimum paid- up capital of $100,000.
CPE officials said most of the schools closed voluntarily amid tougher business conditions, and some have decided to focus on shorter skills-based modular courses, in line with SkillsFuture.
Schools not offering degrees, diploma or full-time courses at the post-secondary level need not be registered with the CPE.
In the event of a closure, the CPE works closely with the school to ensure students' interests are protected. The school is required to finish teaching a course or ensure that its students can transfer to other schools with the same programme.
The current student enrolment figures at private schools are not available, but figures reported in 2015 - 77,000 locals and 29,000 foreigners - already showed a drop in numbers.
Media reports five years ago said there were about 100,000 locals and about 35,000 foreigners enrolled in privately run schools.
The number of local students is also expected to fall further as the Government has pledged to increase the yearly intake for the six universities to cover 40 per cent of the cohort.
Mr Lee Kwok Cheong, chief executive of Singapore's biggest private school, SIM Global Education, expects the shake-up to continue as rules are tightened further.
Management Development Institute of Singapore secretary-general R. Theyvendran also thinks more private schools will exit the scene.
"That is not necessarily a bad thing. Hopefully, the quality players will remain and have some support to grow their business," he said.


Sent from my iPhone